NOTHING AGAINST NOTHING
Year 2011, 98 min
The film tells the story of a married couple Radek and Johana, who decide to go incognito to a meeting of a group of adopted people to try to get to know them. They are deciding whether to adopt a child and want to know "what becomes of these people when they grow up". Radek, however, accidentally presents himself to the group under the nickname Skippi, a person who has previously sent pedophile messages to the group, immediately drawing unwarranted attention from the others to himself. It is clear that the beginning of the couple's friendship with the group is now in jeopardy… The comedy makes fun of various vain attempts to improve the world, where people's motivations are often more noble than the organizers' ability to put them into practice. This fictional film captures great and natural performances of the actors with the camera literally living with the protagonists and creating the impression of strong authenticity.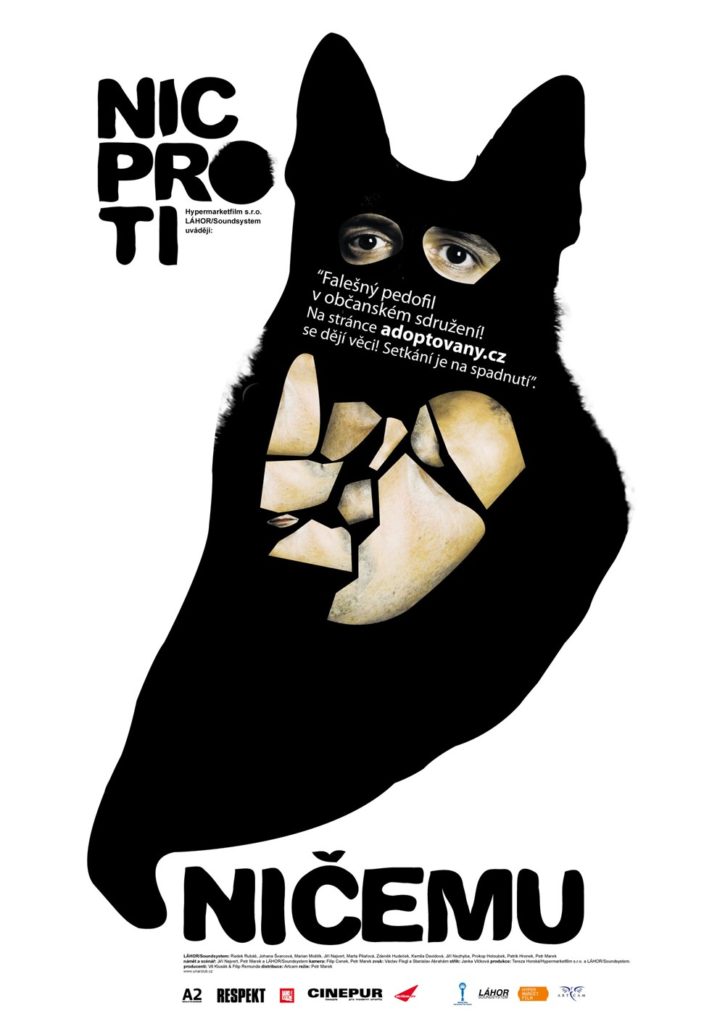 Script: Jiří Najvert, Petr Marek and LÁHOR/Soundsystem
Director: Petr Marek
Camera: Filip Cenek, Petr Marek
Sound: Václav Flegl, Stanislav Abrahám
Editor: Janka Vlčková
Production: Hypermarket Film / LÁHOR/Soundsystem
Cast: Johana Švarcová, Marta Pilařová, Marian Moštík, Zdeněk Hudeček, Jiří Najvert, Radek Rubáš, Kamila Davidová, Patrik Hronek, Petr Marek, Jiří Nezhyba, Prokop Holoubek.