CZECHS AGAINST CZECHS
Year 2015, 88 min
The cinematic reportage with elements of a personal journal explores xenophobia in the Czech society and anti-Nazi activism as well as the filmmaker's personal experience of living in a socially excluded Roma neighborhood. Most of the footage was shot by the director using his own camera and the immediacy of the images is further accentuated by his voiceover and commentary. He adds music for dramatic affect in only a few scenes of the film. With his direct questions, he tries to unmask the racist arguments of anti-Roma protestors as well as of many ordinary citizens.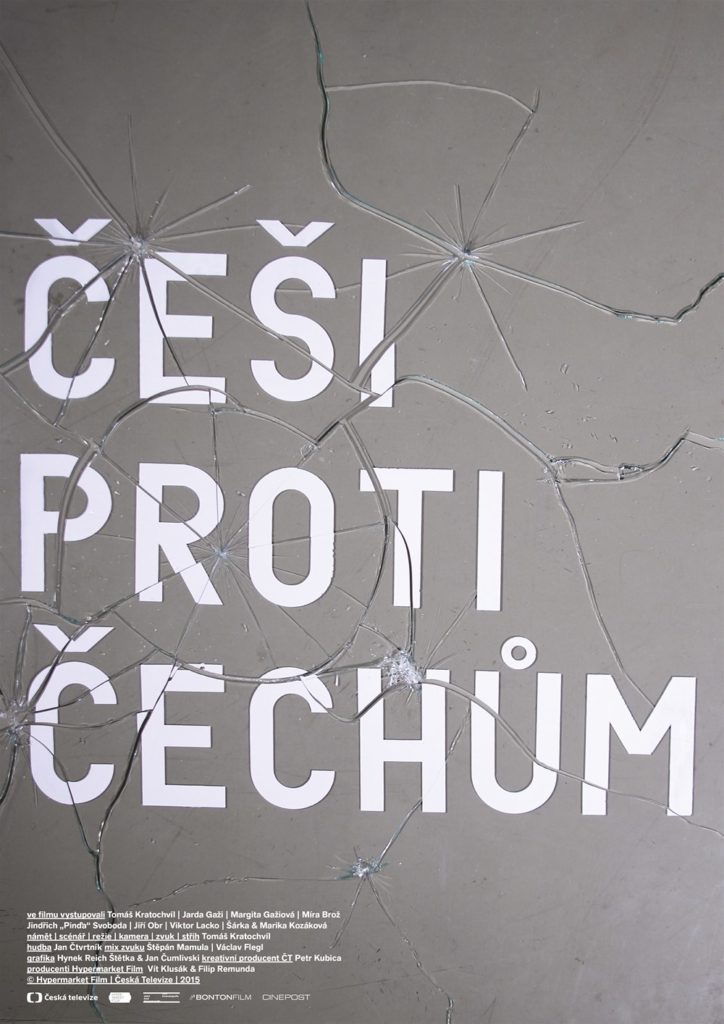 Written and Directed by: Tomáš Kratochvíl
DOP: Tomáš Kratochvíl
Sound: Tomáš Kratochvíl
Editing: Tomáš Kratochvíl
Co-producers: Czech TV
Distributor
Bontonfilm, a.s.
Deckert Distribution GmbH